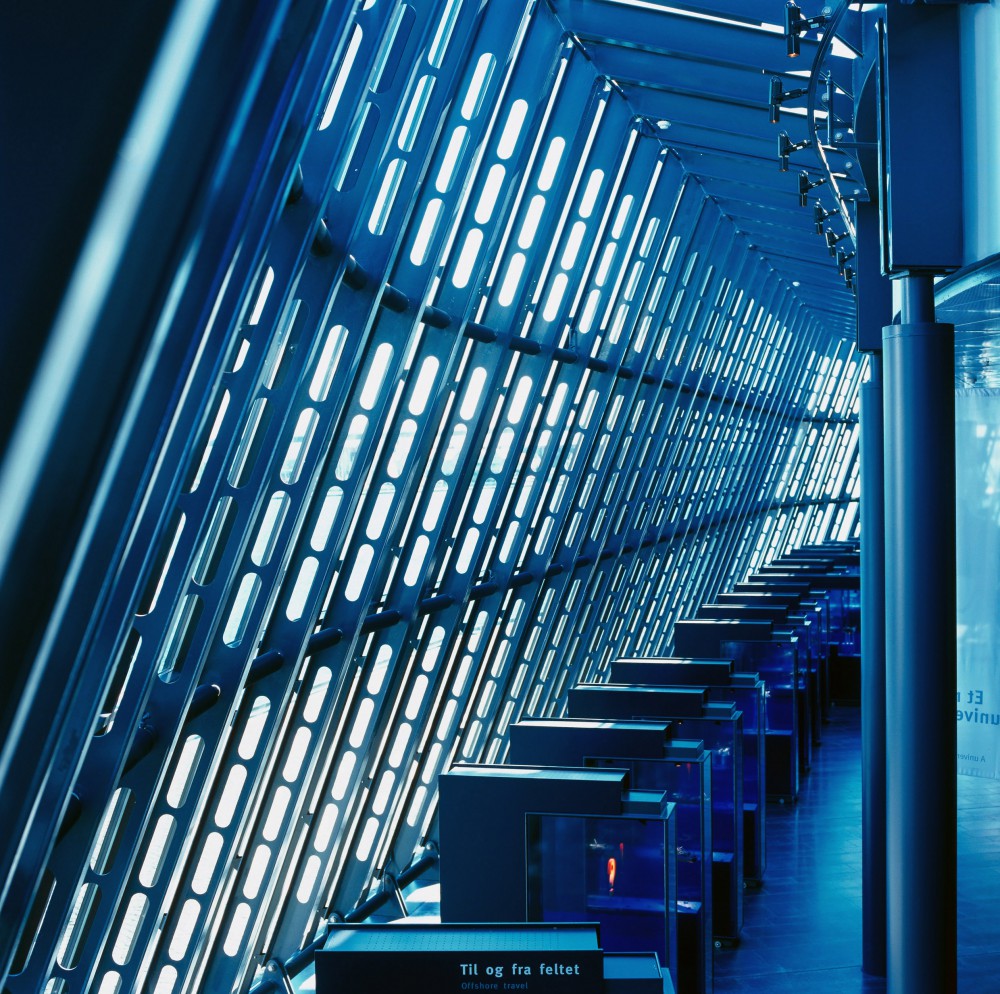 The idea of creating a dedicated oil industry museum in Stavanger arose as early as the 1970s, driven by key individuals in the local petroleum community along with the city council.
Established in 1981, the Norwegian Petroleum Museum Foundation succeeded after many years of patient work in fully financing the NOK 165 million project to build the museum in 1996.
This funding was shared between central government, the county council, the local authority and oil industry sponsors. Construction work began in the summer of 1997, and the official opening was performed by HM King Harald on 20 May 1999.
Architects Lunde & Løvseth won a national competition to design the building, which represents a symbolic interpretation of Norwegian bedrock, the open coastal landscape facing the sea, and offshore installations.
Covering 5 000 square metres, the museum stands in the heart of Stavanger and incorporates exhibition space, cinema, restaurant, library, meeting rooms, workshops and offices. Its running costs are met by a combination of own income, government grants and sponsor contributions.