Published: 23. May 2018 Updated: 23. May 2018
Did you know that many million Europeans and Britons depend on Norwegian gas to heat their homes and cook their dinner?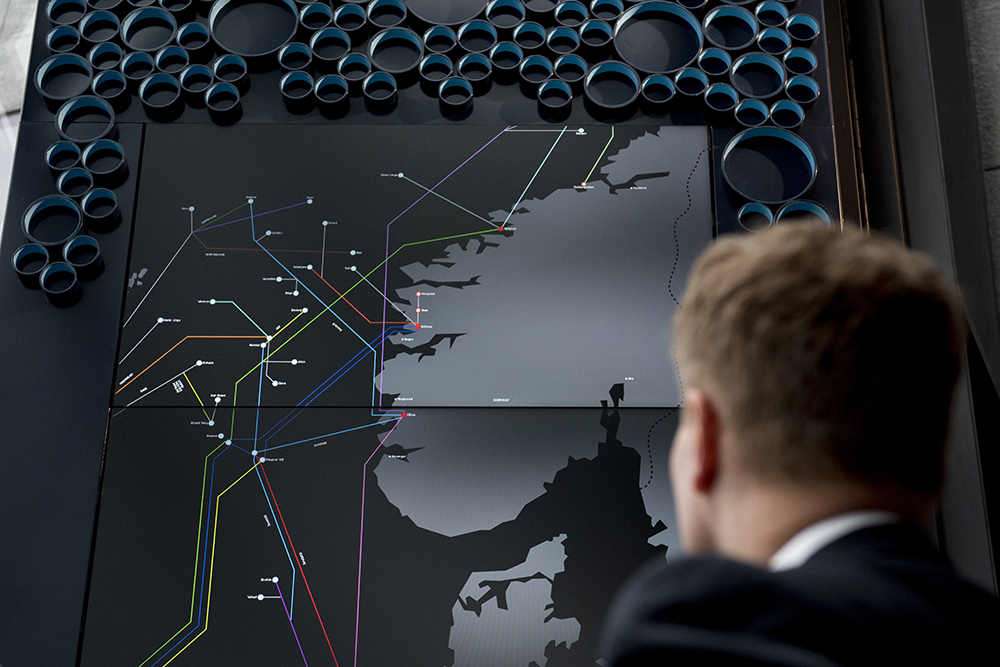 Nerves of steel are needed to ensure the essential gas delivery to Europe and UK. Norwegian gas make up 25 per cent of this supply.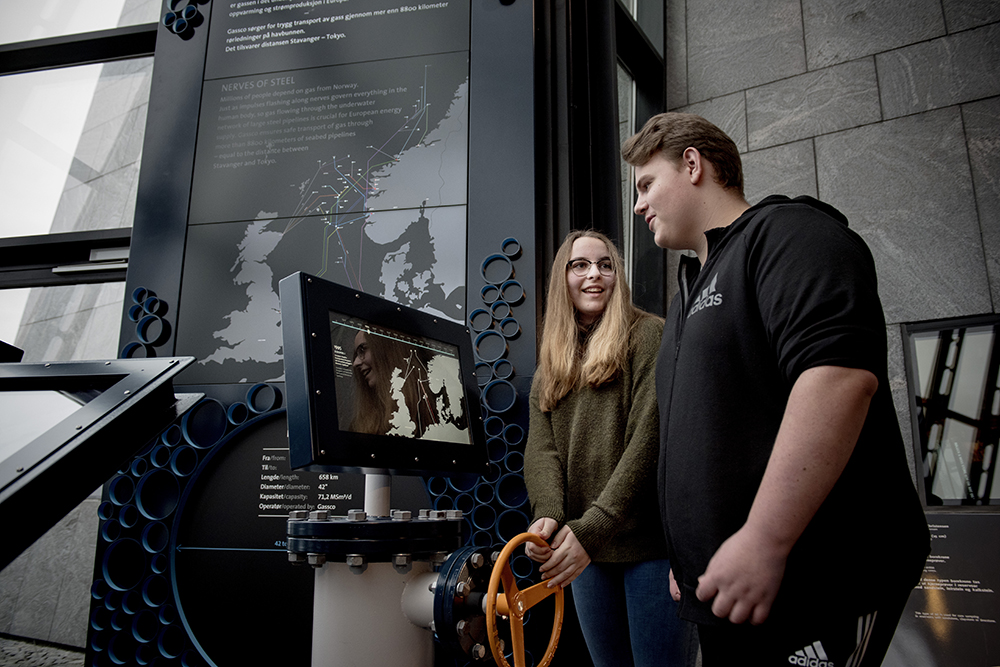 Solid steel
In this context the nerves are thick pipes of solid steel, placed in an impressive net of pipelines at the seabed between the platforms at the Norwegian continental shelf, plants at the Norwegian shore and terminals in Germany, France, Belgium and UK.
Study the pipeline system
The exhibition Nerves of steel shows this net of nerves, let you explore the history of it and study the whole system, pipeline for pipeline and play an interactive game.
And can you imagine that the whole length of the pipeline system serving millions of people in Europe and UK with gas from Norway, is equal to the distance Stavanger – Tokyo?