Published: 23. May 2018 Updated: 24. September 2018
The workers offshore live two lives. They and their families must get used to the changing rhythm of weeks working at sea and have all the days off at home. The exhibition Oljeliv/Offshore ID tells the story of these workers.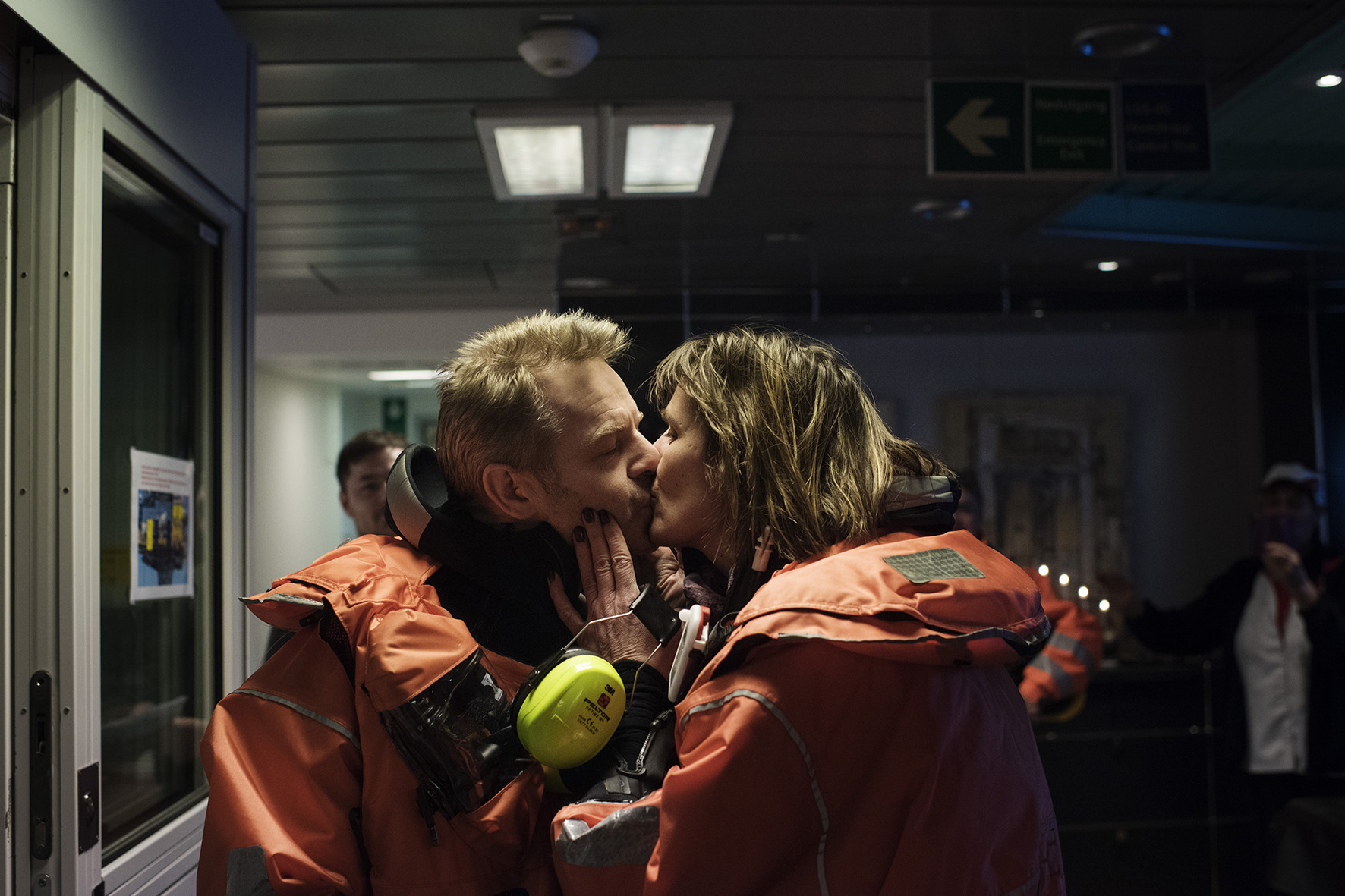 Many families along the Norwegian coast are used to changing rhythm of a father or a mother working at sea. Fishermen and seamen could be gone for weeks. Today the offshore workers at the platforms come home after two weeks shift offshore.
Two lives
The workers live two lives. The intense working weeks offshore and the weeks off, with their families and everyday life at home.
The exhibition Oljeliv / Offshore ID" tells this story. Photographer Marie von Krogh has followed workers over time, offshore and onshore with her camera. Film maker Sigmund Trageton has portraited three different offshore workers.
Feel the platform pulse
The exhibition also gives you the chance to feel how it is to put your legs on a platform in sea and sense the contrast from days off at home. Put on the VR-set and feel the pulse of the two lives.