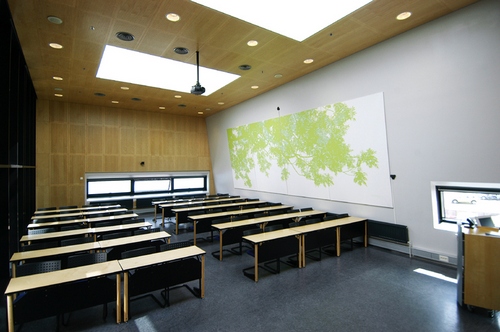 The Norwegian Petroleum Museum provides an excellent venue for meetings and conferences.
We have two meetingrooms on our first floor.
The cinema can also be rented after our opening-hours
Yggdrasil conferenceroom
100 square meters accommodates up to
100 participants in cinema style
– 80 participants in classroom style
Modern audiovisual equipments
Using the Museum for Meetings and conferences also has additional benefits.
We offer guided tours in the exhibitions and delicious meals and drinks at the restaurant Bølgen & Moi.
Norwegian Petroleum Museum is ideal for organisers who wish to arrange a reception in beautiful surroundings. We tailor receptions to individual requirements.
For booking and more information
Telephone: +47 51 93 93 00