Published: 30. June 2020 Updated: 30. June 2020
The museum is open every day from 10 am to 7 pm during the summer. We offer a variety of activities. All precautions taken.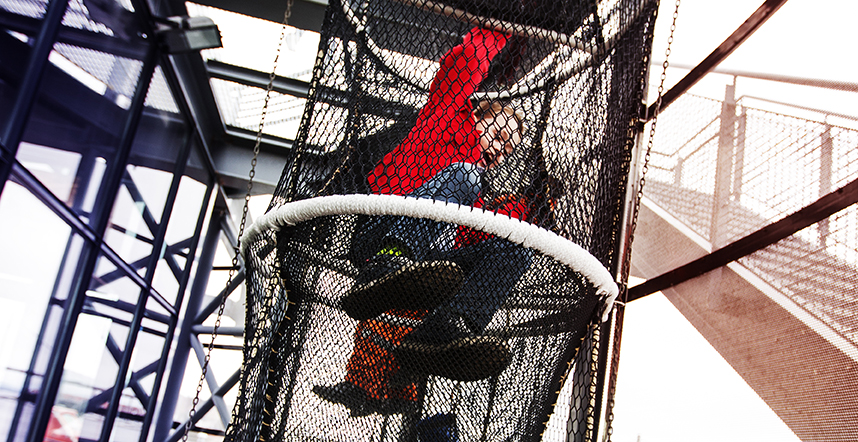 As usual, we offer a variety of activities:
New quiz with pictures
The museumfilm "Oilkid"
Working subsea – an exhibition about strange and large equipment
Models of ships and platforms
The important exhibition "Climate for Change"
Open all day during the summer
It is easy to visit the museum, we are open every day from 10 am to 7 pm until August 15th.
Many activities for children and youngsters:
Our popular picture-quiz, the knowledge game in "Oiling the economy" – and the always so popular rescue-chute. Have you tried to slide down the chute one floor? Who is fastest in your family?!
In the exhibition "Working under water", you can see and touch machines that works deep below sea-level. It is quite amazing!
Climate change is one of our most serious challenges. At the museum you can visit the exhibition "Climate for Change", about the changes we all face to stop global warming.

Parts of our exhibition have been closed and there are some restrictions due to the covid-19 pandemic.
Barnas Rogaland/Fjord4families
Holiday in Rogaland county this summer? We are proud partner in the project Barnas Rogaland. At www.fjords4families.com you will find tips for your vacation in the area. Choose your activities: hiking, museums, amusement parks, play-areas, or our recommended beaches.
Museums in Stavanger.
If you visit one museum in Stavanger, you will get a 50 % discount on your next museum ticket. This offer is valid in 48 hours.