Published: 18. December 2015 Updated: 18. December 2015
The Ekofisk field serves as an important hub for oil and gas exports to Germany and the UK. Production from Ekofisk, Albuskjell, West Ekofisk, Edda, Tommeliten, Tor, Eldfisk and Embla was originally gathered at Ekofisk for onward export. Valhall, Hod, Ula, Blane, Oselvar, Tambar, Gyda, Mime and the Statpipe system were also eventually tied into Norpipe via the Ekofisk centre for transport of oil or gas to the receiving terminals at Teesside in the UK and Emden in Germany respectively.

Ekofisk as hub for oil and gas export

Norpipe gas transport system and Norpipe oil transport system. Map: NPD
Norpipe gas transport system
The gas pipeline from Ekofisk to Emden in Germany became operational in 1977, marking the start to dry gas deliveries from the NCS to buyers in continental Europe. With a diameter of 36 inches, the line runs for 443 kilometres – including 48 kilometres of the Danish continental shelf. It crosses the island of Juist in a buried trench before reaching the East Friesian coast north of Emden.  In addition to output from Ekofisk area fields, the system carries gas from Valhall, Hod and Gyda. Statpipe was tied in during 1985.  The pipeline started initially from the Ekofisk 2/4 R platform, but was diverted to Ekofisk 2/4 J during a major reorganisation of the field in 1998. Statpipe was re-laid to bypass Ekofisk and tie into Norpipe south of the field. Platforms B11 and H7, each carrying three compressors, were installed along Norpipe on the German continental shelf. Built in 1976, they are virtually identical.  The Norpipe gas line earlier belonged to Norsea Gas AS. Gassco took over as operator in 2003, with ConocoPhillips as the technical service provider (TSP). The compressors on H7 have now been shut down and the platform abandoned. Transport capacity in the pipeline is 43 million scm per day.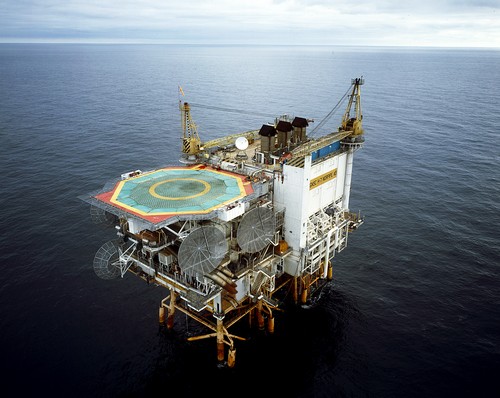 Norpipe GNSC H7. Photo: Husmo Foto/Norwegian Petroleum Museum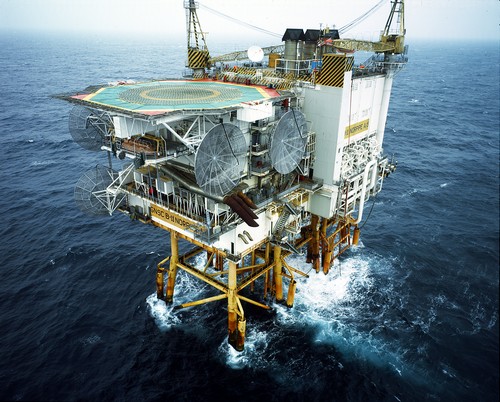 Norpipe GNSC B-11. Photo: Husmo Foto/Norwegian Petroleum Museum

See also Petroleum Map: http://www.petroleummap.no/
| | |
| --- | --- |
| Operator | Gassco |
| Development operator | Phillips Petroleum Company |
| TSP | ConocoPhillips |
| Operational | September 1977 |
| Diameter | 36 inches |
| Capacity | 35-43 mill scm/d  |
| Length | 440 km |
| Owners | |
| Gassled                        | 100% |